What are Porcelain Veneers?
Porcelain veneers ( a type of dental veneer) are thin, custom-made, tooth-shaped pieces of porcelain that are directly bonded to the front and biting edges of teeth to create a beautiful, natural smile. 
Porcelain Veneers Dentist, Dr. James Malouf
Brisbane Cosmetic Dentist, Dr. James Malouf has been crafting and placing porcelain veneers for a great number of his patients for well over 10 years. With his advanced training in dental veneers and cosmetic dental procedures Dr. Malouf is renowned and sought after as a leading cosmetic dentist in Brisbane for these treatments.
In just one short week, using smile design and providing a smile makeover using dental veneers, Dr. Malouf can give you a smile that looks naturally beautiful, symmetrical, white and perfectly fitted to your facial features.
Dr. James Malouf takes great pride in helping people from all walks of life enhance their true beauty by restoring their teeth and smile, improving their confidence and giving them a good reason to smile more often.
His attention to detail allows him to choose the perfect size and shape for each dental veneer. His work is always of high quality crafting amazing new smiles his patients have been dreaming about for years. The before and after photos of his many happy patients below clearly demonstrate why patients of all ages come to him for the best porcelain veneers Brisbane has available.
Porcelain Veneers Before and After
If you are considering a smile makeover using porcelain veneers, then please contact Brisbane cosmetic dentist, Dr. James Malouf. The first step to improving your smile with porcelain veneers is to arrange an initial consultation. During this consultation, Dr. Malouf will be able to assess your teeth, oral health, your smile using a variety of diagnostic tools and will be able to provide you with a treatment plan.
What are the benefits of Porcelain Veneers?
Dr. James Malouf, Brisbane's leading cosmetic dentist ascertains dental veneers can improve a smile greatly. In fact, more and more patients in Brisbane are turning to Porcelain veneers in comparison to other dental veneers options including composite veneers.
Porcelain veneers are a dream come true for certain patients. Dr. James Malouf often sees patients who come to him to find out what can be done to correct a smile that has lost its luster over the years. Others come to him because they feel they have lost their confidence and competitive edge in their career or business due to cosmetic flaws in their smile.
Here are some specific benefits related to Porcelain Veneers:
Reshape the teeth that are worn or chipped
Reinforces the strength of your teeth
The procedure can be completed in as little as two visits
Increase height in your facial structure by heightening your teeth and bite
Porcelain dental bonding materials allows patients to still keep their tooth structure
Increased self-confidence and happiness being able to smile more often
Read what Carlton Loth says about his Porcelain Veneers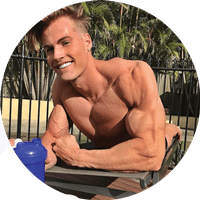 – Shout out to Dr. James Malouf for giving me this fresh set of porcelain veneers. Couldn't be happier with the result.
Follow @carltonloth on Instagram
Can I Afford Porcelain Veneers?
Porcelain veneer costs vary from patient to patient as there are many factors that determine their price.
In order to determine what your dental veneer costs will be, you will be required to book a consultation with Dr. James Malouf and attend his cosmetic dentistry practice in Brisbane (Tingalpa).  Once the individual assessment is completed, Dr. James Malouf will be able to provide a complete dental veneer treatment plan as well as discuss the dental veneer costs for your consideration.
James Malouf has taken the time to provide some porcelain veneer cost approximations based on some the cases he has recently completed. If you have any questions relating to these veneers cost scenarios, please contact our cosmetic dental practice, Malouf Dental. The practice also offers payment plans for major cosmetic dentistry work.
| Type of Case | Other Services | Treatment Time | Number of Visits | Number of Porcelain Veneers | Cost |
| --- | --- | --- | --- | --- | --- |
| Simple Case | NA | 3 Weeks | 3 Visits | 2 Veneers | $3,600 |
| Moderate Case | Smile Design & Teeth Whitening | 4 Weeks | 5 Visits | 6 Veneers | $10,900 |
| Advanced Case | Smile Design, Gum Lift, Teeth Whitening | 6 Weeks | 6 Visits | 10 Veneers | $18,200 |