What are Porcelain Veneers?
Porcelain veneers ( a type of dental veneer) are thin, custom-made, tooth-shaped pieces of porcelain that are directly bonded to the front teeth and biting edges of teeth to create a beautiful, natural smile.
Porcelain Veneers Dentist, Dr. James Malouf
Brisbane Cosmetic Dentist, Dr. James Malouf has been crafting and placing porcelain veneers for a great number of his patients for well over 10 years. With his advanced training in dental veneers and cosmetic dental procedures Dr. Malouf is renowned and sought after as a leading cosmetic dentist in Brisbane for these treatments.
In just one short week, using smile design and providing a smile makeover using dental veneers, Dr. Malouf can give you a smile that looks naturally beautiful, symmetrical, white and perfectly fitted to your facial features.
Dr. James Malouf takes great pride in helping people from all walks of life enhance their true beauty by restoring their teeth and smile, improving their confidence and giving them a good reason to smile more often.
His attention to detail allows him to choose the perfect size and shape for each dental veneer. His work is always of high quality crafting amazing new smiles his patients have been dreaming about for years.
The before and after photos of his many happy patients below clearly demonstrate why patients of all ages come to him for the best porcelain veneers Brisbane has available.
Porcelain Veneers Before and After
If you are considering a smile makeover using porcelain veneers, then please contact Brisbane cosmetic dentist, Dr. James Malouf. The first step to improving your smile with porcelain veneers is to arrange an initial consultation. During this consultation, Dr. Malouf will be able to assess your teeth, oral health, your smile using a variety of diagnostic tools and will be able to provide you with a treatment plan.
What are the benefits of Porcelain Veneers?
Dr. James Malouf, Brisbane's leading cosmetic dentist ascertains dental veneers can improve a smile greatly. In fact, more and more patients in Brisbane are turning to Porcelain veneers in comparison to other dental veneers options including composite veneers.
Porcelain veneers are a dream come true for certain patients. Dr. James Malouf often sees patients who come to him to find out what can be done to correct a smile that has lost its lustre over the years. Others come to him because they feel they have lost their confidence and competitive edge in their career or business due to cosmetic flaws in their smile.
Here are some specific benefits related to Porcelain Veneers:
Reshape the teeth that are worn or chipped
Reinforces the strength of your teeth
The procedure can be completed in as little as two visits
Increase height in your facial structure by heightening your teeth and bite
Porcelain dental bonding materials allows patients to still keep their tooth structure
Increased self-confidence and happiness being able to smile more often
Read what Carlton Loth says about his Porcelain Veneers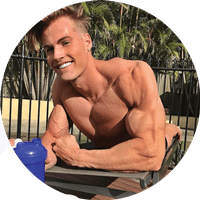 – Shout out to Dr. James Malouf for giving me this fresh set of porcelain veneers. Couldn't be happier with the result.
Follow @carltonloth on Instagram
HOW MUCH DO PORCELAIN VENEERS COST?
Porcelain veneers cost from $3,600. Some package options are outlined below.
Dental veneers cost? Whether porcelain or composite resin veneers, there are many factors from patient to patient that affect costs.
In order to determine the cost of your teeth veneers, you will need a consultation with Dr. James Malouf and attend the Cosmetic Dentistry Brisbane practice in (Tingalpa). Once the individual assessment is complete, Dr. James Malouf will be able to provide a comprehensive treatment plan and discuss the dental veneer costs for your consideration.
The following costs for porcelain veneers are based on recently completed cases. If you have any questions relating to these porcelain veneer cost scenarios please contact us. The practice also offers payment plans for all cosmetic dentistry work.
| Type of Case | Other Services | Treatment Time | Number of Visits | Number of Porcelain Veneers | Cost |
| --- | --- | --- | --- | --- | --- |
| Simple Case | NA | 3 Weeks | 3 Visits | 2 Veneers | $3,600 |
| Moderate Case | Smile Design & Teeth Whitening | 4 Weeks | 5 Visits | 6 Veneers | $10,900 |
| Advanced Case | Smile Design, Gum Lift, Teeth Whitening | 6 Weeks | 6 Visits | 10 Veneers | $18,200 |
START - SMILE DESIGN - NEW SMILE
This is our approach to get you the best result from your dental veneers.
At the first meeting
We discuss your goals and review your teeth to ensure you are a suitable candidate. Dentist Dr James Malouf will check tooth enamel, gum line, assess any tooth decay, and confirm the status of your natural teeth and dental treatment you've had in the past.
If you're undecided about the type of Dental Veneers you want we can discuss the various advantages of Porcelain Veneers & Composite Resin veneers.
The Result will be a comprehensive treatment plan and may include payment plan options if desired and you're eligible. Once you're happy with the dental treatment plan we begin.
Smile Design
This process chooses the size, uniform colour, correct position and shape of your veneers. The goal is to give you a visual idea of your new smile.
Porcelain Veneers Dental Treatment
Most people have an appointment with our Dental team to carry out some teeth whitening to get the natural tooth colour of non-veneer teeth to match the new planned teeth veneers.
New dental veneers, are selected and designed, based on a "smile design". This is the approach we take to get you the best result from your dental veneers.
Dr James Malouf carries this process out in two stages.
Stage one – Prepare the teeth
Preparation: very thin layers of tooth enamel are taken from the tooth surface – far less is removed than in years past.
Once complete we rescan the teeth because their shape will have changed slightly, and place temporary veneers on your prepared teeth. This step allows you to preview the shape, size, colour and position of your veneers before they're made in porcelain.
The rescan information is sent to the dental laboratory and dental technician to manufacture the final veneers ready for the "fitting visit".
Stage Two – Final Veneers
Around two weeks later, at the "fitting visit" appointment all the temporary veneers are removed to allow placement of the final porcelain veneers. Each porcelain veneer is permanently bonded to your existing teeth.
How long do porcelain veneers last?
The average lifespan of porcelain veneers is 10 years, but it's not uncommon for them to last up to 20 years with good care, good oral hygiene and maintenance.
How do you take care of porcelain veneers?
Just the same as proper care of your healthy teeth, but it is worth explaining…
Brush your teeth twice daily, 2 Minutes.
floss your teeth once daily.
Use a fluoride mouth rinse, also daily.
Don't use your teeth as tools (yikes!)
See a dentist for regular dental check ups every 6 months
The same is true for composite veneers too. See FAQ below about Porcelain veneers and Composite veneers.
Are porcelain veneers worth it?
Porcelain veneers are excellent. Dr James Malouf can change the shape, colour, size, and alignment of your teeth. It is a fast and long-lasting way to accomplish a "smile makeover." One of its advantages is the fact that you need minimal preparation to the teeth.
Do all celebrities have veneers?
We've written on our blog a number of times about celebrity veneers because celebrities do spend time and money on their appearance. They're highly aesthetic. Many celebs have perfect teeth now but yes, most people, even celebrities need help from a cosmetic dentist to achieve a "Hollywood smile".
Porcelain Veneers – Does the final stage all happen in a single dentist visit?
No. The Smile Design happens over a number of visits as we need to map out the shape, position and colour of your veneers. The application of veneers is done over two visits. First, the teeth are prepared and temporary veneers applied, giving you a preview of the final result, and at the second visit the final porcelain veneers are put in place.
Are there any Porcelain Veneer complications I need to know about?
If you have normal healthy teeth then dental veneers (composite veneers or porcelain veneers) can be bonded to your existing teeth. Porcelain veneers need to be bonded onto something solid.
Missing teeth pose a problem but dental crowns can have new veneers applied just as successfully as natural teeth with healthy enamel.
The veneers are bonded onto your natural tooth structure, just as with your natural teeth it is essential that you care for them to maintain the underlying teeth and regularly visit your dentist (us) monitor tooth wear.
Traditional porcelain veneers are a thin shell and can fracture (just like a natural tooth) if biting into metallic objects, e.g. fork, nails etc.
Dental Veneers are thin shells of porcelain. Porcelain Veneers require only a very small amount of tooth reduction or preparation is required. For this reason it is considered a minimally invasive procedure, carried out with a small amount of local anaesthetic only.
Any appropriately qualified health practitioner would remind you that any invasive procedure carries risks noting that Dental Veneers are not a surgical or invasive procedure.
Porcelain Veneer -vs- Composite Resin Veneers, which is best?
The type of veneers depends on various factors. Composite Resin Veneers are made from composite material. Composite resin veneers Brisbane are available from Dr James Malouf and explained in some detail.
If you're unsure whether Porcelain veneers in Brisbane or Composite veneers are right for you we'll be happy to discuss this with you at your First Consultation.
Do health funds cover Porcelain veneers?
Health funds often cover cosmetic dental procedures. The out-of-pocket portion of your fees can be placed on a payment plan if necessary.
Do use temporary veneers?
Yes. Have a look at the process we use when preparing teeth and placing your veneers. We use temporary veneers while the final veneers are fabricated. The temporary veneers are attached to your teeth in a similar fashion to false nails. The appearance of these temporaries will be based on all of our preliminary planning and smile design, which allows you to "test drive" your new smile before going to our final result in porcelain. The temporaries don't look quite as nice as the final result because the temporary material isn't as shiny, and doesn't reflect light the same way porcelain veneers do; however they do let you preview the length, shape, size and alignment that your new veneers provide.
WHAT OTHER QUESTIONS SHOULD I ASK DENTISTS ABOUT Porcelain Veneers?
Ask about their process. How do they ensure you get the outcome that is planned?
Look for before & after images that really show quality Porcelain Veneer work and demonstrate the sort of beautiful new smile that you want to attain.
Feel free to use our FAQ and the detail on this page to ask all the right questions so you're happy with the Dentist and have full informed consent.
Disclaimer
Before proceeding, you should seek a second opinion from an appropriately qualified health practitioner. Patients of Cosmetic Dentist Dr James Malouf require a comprehensive dental examination and consultation appointment to ensure candidate suitability for procedures and full informed consent must be given by a patient. Photos shown on this website are actual patients. We urge clients to review photos of past patients to ensure they have realistic expectations.