Malouf Dental Clinic
Our philosophy at Malouf Dental Clinic in Brisbane is to serve our patients with outstanding, state of the art oral health care, in an afforable, comfortable & caring environment.
We understand that no two patients are alike. Our highly skilled dental professionals are here to help patients make informed, appropriate decisions about their dental health, consistent with their own individual priorities, best suiting their treatment requirements and financial capabilities.
What does this mean for our patients?
Our team
> We will listen to your specific dental concerns
> We will identify any conditions you may have using the most up to date technology and research
> We will outline a range of treatment options that fit your own philosophical, economical, and lifestyle priorities
The team at Malouf Dental in Wynnum comprises highly trained, experienced, friendly and courteous professionals who are committed to ensuring you receive the highest possible standard of dental care and advice. Read More
Malouf Dental has successfully gained QIP accreditation!
Malouf Dental had to demonstrate and be assessed against the first six NSQHS standards that apply to the Dental profession. These are:
> Governance for Safety and Quality in Health Service Organisations
> Partnering with Consumers
> Preventing and Controlling Healthcare Associated Infections
> Medication Safety
> Patient Identification and Procedure Matching
> Clinical Handover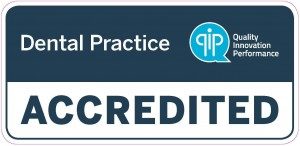 "Achieving accreditation demonstrates a commitment to the provision of excellent dental care and continuous quality improvement within the practice environment." – QIP