Teeth Whitening dentist in Brisbane, Tingalpa - Dr. James Malouf
Good thing that your trusted Brisbane dentist at Malouf Dental can provide you with effective Teeth Whitening so that you can easily restore the beauty and brightness of your smile. We can help you gain back the confidence that you have lost due to tooth discolouration through the use of the ZOOM! Teeth Whitening System. This teeth whitening treatment has become extremely popular due the impressive results that it provides.
Two Ways To Whiten Your Teeth
There are two ways to get your teeth whitened and back to their brilliant shine. Both methods are safe, effective and gives you whiter teeth. The ZOOM! Teeth Whitening System presents the tremendous advantage of being able to fit your exact needs. It presents a superb extent of convenience for you. The treatment can be done in two ways.
In Clinic Teeth Whitening Brisbane The first one would be the ZOOM! In-Office Teeth Whitening Treatment which is done at our clinic. The procedure is guaranteed safe and exceptionally efficient. With the in-office treatment, you can enjoy whiter teeth in just one visit. You can even do this during your lunch break!
At Home Teeth Whitening Kits The other method of whitening your teeth is using the ZOOM! Take Home Whitening Kit. Yes, you can get your teeth whitened right at the comfort of your own home! The kit includes whitening gels and custom trays made just for you. This system works by putting the whitening gel into the trays and allowing it to work on your teeth. You can visibly see the results and in a week or two, you will have your brightest smile ever! Your Brisbane dentist at Malouf Dental will see to it that you are provided with detailed instructions about using the product.
Read what our patients say about us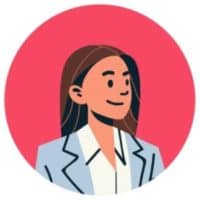 I highly recommend Malouf Dental. I have only ever had positive experiences. Dr. James is an excellent doctor, and extremely helpful. I originally started seeing Dr. James for braces (with an amazing result), and have since had teeth whitening and go for regular checkups.
The reception and nursing staff are also very friendly, welcoming, and helpful. I wouldn't go anywhere else!
Grace Lyttle
Splendid Teeth Whitening In Brisbane
Gain back that radiant smile that you have lost over the years. Experience top-notch teeth whitening in Brisbane from your trusted dentist at Malouf Dental.
We can provide you and your entire family with a wide range of cosmetic dental treatments so that everyone can enjoy a lifetime of beautiful and healthy smiles.
Call us today at (07) 3177 4829 or book your appointment online and take the first step towards absolute dental and oral well-being.
FAQ
Yes, as long as you follow the instructions given to you by your dentist.
There are a number of ways to help keep your teeth clean. The main area to focus on is flossing and cleaning your teeth properly. Talking to your dentist is the best way and they will be able to direct you in the best possible way to ensure the whiteness of your teeth.