Broken or chipped teeth can occur at any point of time. Teeth can break when you bite down on something hard, or as a consequence of decay deep in the tooth. They can cause discomfort from the spare jagged edges or sensitivity due to nerve exposure. Early repair of broken or chipped teeth is critical to prevent teeth loss and avoid an infection.
What should I do with broken or chipped teeth?
Check for any sign of pinkness because it indicates that the nerve is exposed. In such cases, you need to call us immediately because if you wait, your tooth may not be able to be saved.
In the eventuality that you have knocked out a tooth, it is important to take some immediate actions to save the tooth.
What should I do with a knocked out tooth?
Remain calm
Hold the tooth by the crown (top) and never by the root
Keep the tooth as clean and hygienic as possible
If the tooth is dirty, give it a quick rinse in milk or water
Replant the tooth in the mouth immediately and hold the tooth in place
If you cannot replant in the mouth, keep the tooth moist in milk
Call us immediately
If the tooth is from a young child, it would be ideal not to keep it in the mouth as it could be easy for them to swallow the loose tooth.
Toothache can be very painful and distressing. All toothaches may not be classified as dental emergencies; however, a chronic toothache can be a dental nerve damage. Dental nerve damage can be caused by severe tooth decay, trauma or teeth grinding. Whatever be the reason, this type of pain should not be ignored, and a dentist visit is essential. In some cases, the cause of a lasting toothache is non-dental.
Dental nerve damage can be caused by some of the following:
Tooth decay or infection
Impacted wisdom tooth
Teeth grinding
Temporomandibular disorder (TMD)
What should I do if I have a chronic toothache?
Rinse your mouth with warm water. If you have swelling, place a cold compress to the outside of your mouth or cheek. Gently use dental floss to remove any food caught between your teeth. Do not put aspirin directly on your aching tooth or gums as it may burn the gum tissue. For quick relief, ask your dentist or pharmacist about any over-the-counter pain medication. If the pain persists, call us immediately.
Facial swelling, most of the time is due to a severe dental infection or abscess which can be a pus-filled swelling inside a tooth, gum or caused by trauma to the tooth. This usually requires the tooth to be taken out. However, the first thing is controlling the spreading dental infection which can very rapidly become a serious medical issue, or even fatal.
At Dental Malouf, we can treat the infection by either extracting the infected tooth or draining the infection. If the infection is drained, the void inside the tooth must be cleaned and filled in to prevent further infection.
What should I do if I have a facial swelling?
Control moderate pain by rinsing with salt water or over-the-counter pain medication. Take the medication orally and do not apply it to the abscess itself
Use cold compress to help control swelling
Call us immediately. An abscess will not heal itself, and antibiotics will not fix the problem
Read what our patients say about us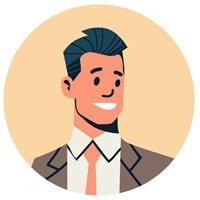 I needed an emergency permanent retaining wire replacement and couldn't even close my teeth due to the broken wire hanging. The reception provided excellent service and they were nearly immediate to get me in for an appointment. Dr. James was extremely knowledgeable and was able to fit me with a new wire after a short wait that fits and feels 10x better than the initial wire and I couldn't be happier. I've never had a better experience with any other dentist before in my life and would greatly recommend him to anyone needing some dental work done.
Tyson
If you have a dental emergency, call us on (07) 3390 6100 or book your appointment online. Malouf Dental has been serving the community from Brisbane, Tingalpa, Belmont, Carina, Carindale, Cannon Hill, Murarrie, Hemmant, Wynnum West, Manly West, Wakerley and Gumdale for many years.