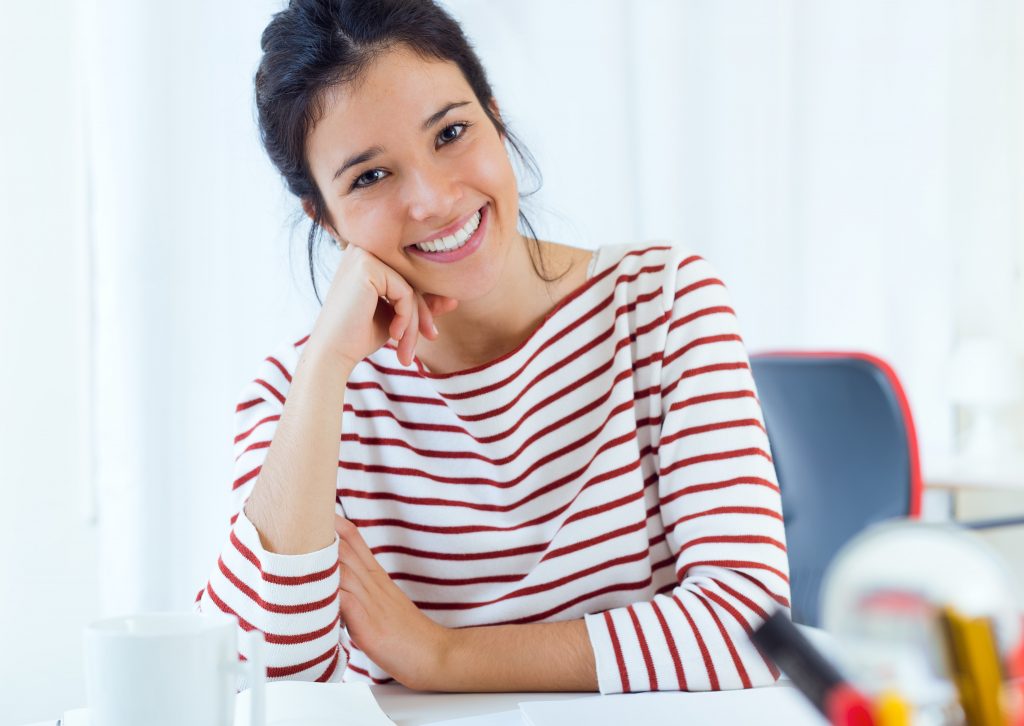 People generally grow 2 sets of teeth in a lifetime. These 2 sets being the primary teeth and the permanent teeth.
Otherwise known as baby teeth, deciduous teeth, and milk teeth, primary teeth usually start growing at 6 months and completely fall off at age 13. Children typically grow 20 baby teeth before their adult teeth start to grow into place.
Adult teeth, on the other hand, are referred to as permanent teeth because this set of pearly whites are naturally designed to last a lifetime. Adults usually grow 32 permanent teeth which develop between the ages of 6 and 14 years.
Basic Tooth Anatomy 
Enamel. Mainly consisting of calcium phosphate, the dental enamel forms the white outer surface of the tooth.  It is known to be the hardest and most durable mineralised tissue that grows out of the human body.
Dentin. The dentin is the softer dental layer that sits underneath the enamel. The anatomy of the dentin consists of many miniscule tubes that are connected into the inner pulp chamber of the tooth. When cavities dig past through the enamel and into the dentin, dental decay happens. This creates the persisting pain that is most commonly referred to as a toothache.
Pulp. The dental pulp sits deep inside the entire tooth structure. The dental pulp is essentially the sensory component of the tooth which consists of soft tissues, nerves, and blood vessels.
Cementum. The cementum is a layer of connective tissues that keeps the tooth root firmly planted into the gums and jawbone.
Periodontal Ligament.  The periodontal ligament is a group of connective tissue fibres that firmly attaches the tooth into the alveolar bone of the jaw.
Dentist In Brisbane 
Your teeth are naturally designed to last a lifetime. Between sugar-laden diet, poor oral hygiene, and a wide range of dental anomalies, however, the longevity of your pearly whites are ever so easily compromised.
There is perhaps no better way to improve and preserve the youthful glow of your smile and your overall oral health than by regularly visiting your local Dentist In Brisbane at Malouf Dental.
Led by principal dentist James Malouf, Malouf Dental houses a team of dental experts who are committed to providing  the local Brisbane community and its surrounding regions with world-class dental services.
Call us today at (07) 3390 6100 or simply book your appointment online and take the first step towards absolute dental and oral well-being. Your dental care partners at Malouf Dental have been serving families from Brisbane, Tingalpa, Belmont, Carina, Carindale, Cannon Hill, Murarrie, Hemmant, Wynnum West, Manly West, Wakerley and Gumdale for many years.
Source: http://www.mouthhealthy.org/en/az-topics/t/tooth