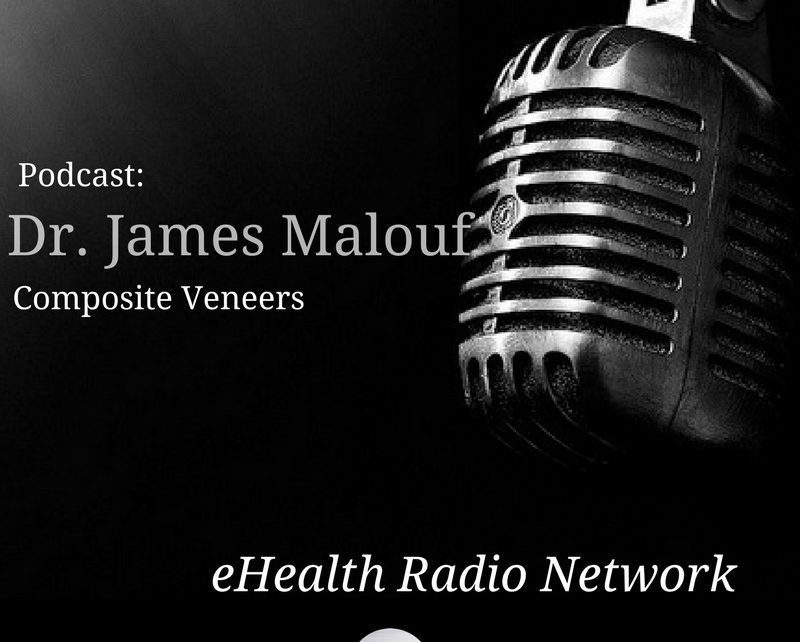 eHealth Radio – Everything you need to know about composite veneers
Leading cosmetic dentist in Brisbane, Australia Dr. James Malouf joins eHealth Radio to share his expertise on composite veneers to enhance an individual's smile.
A composite veneer is made using composite resin designed to cover the front surface of a tooth. The treatment can dramatically improve qualities of the tooth including its shape, colour, size and length. The benefits are many including achieving a wider, brighter smile resulting in an enhanced smile makeover.
Is there any pain with the application of Composite Veneers?
There should be no pain associated with applying composite veneers correctly. Brisbane Cosmetic dentis, Dr. James Malouf has undertaken a large number of composite veneer cases with no anesthetic procedures necessary.
Click here to learn more about Composite Veneers
Are Composite Veneers a common procedure?
Aesthetic procedures are becoming more and more common as more state of the art procedures are hitting the market. This has seen a growth in popularity for composite veneers. People want to look their best, preserve their youthful appearance or enhance their smile and advancements in technology are helping this happen safely and at an affordable price.
How long do Composite veneers last?
The longevity of composite veneers varies from person to person based on their diet and lifestyle. Composite resin is not as strong as the natural tooth or as durable in quality as porcelain veneers. However, most patients are content that composite veneers can last anywhere between five to eight years if they are maintained well. Another advantage with composite veneers is if and when they need to be repaired the process is relatively quick and inexpensive.
Which is better? Composite or Porcelain Veneers?
Choosing composite veneers over porcelain is highly dependent on the person. Although, composite veneers are bonded directly to the tooth without altering or reducing the original tooth structure. This means you are able to achieve a really nice improvement to the smile without damaging the integrity of the underlying tooth. Using composite resin, the treatment can take place in just one session with a cosmetic dentist. For a quick, affordable and aesthetically pleasing result composite veneers may be the best option for some patients.
For more information about Brisbane Cosmetic Dentist, Dr. James Malouf, click here