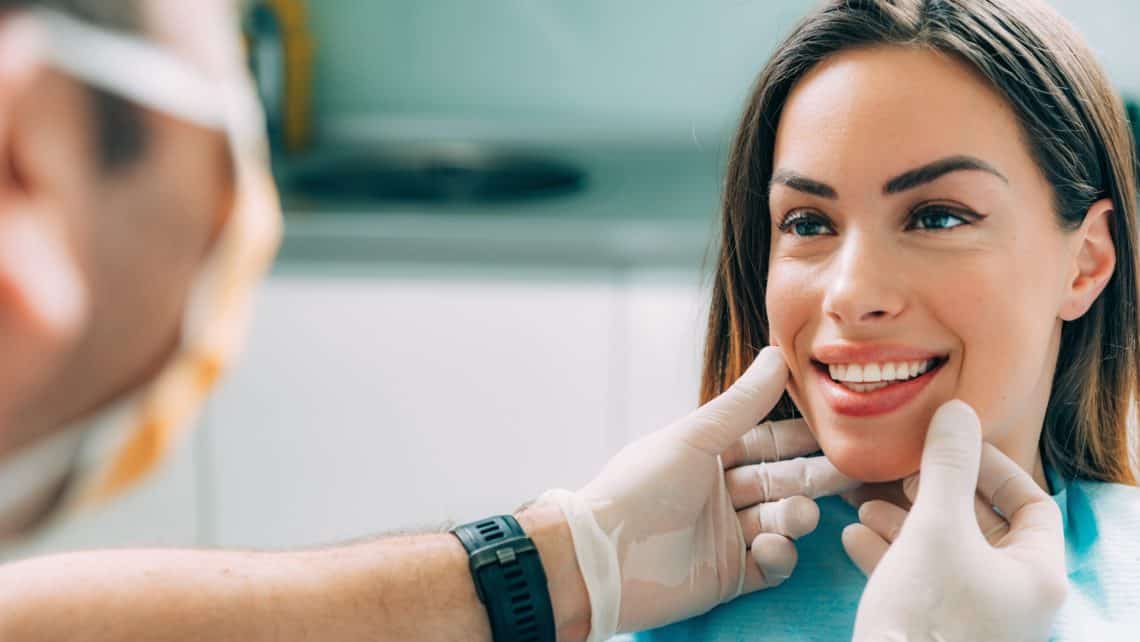 The Australian Dental Association recommends a complete oral care routine that includes brushing twice a day, flossing and using mouthwash. In addition to oral care at home, it is also recommended to visit a dentist for a professional cleaning twice a year.
Crooked, missing or misaligned teeth causes a great deal of stress in many people. Hiding teeth while smiling can result in low self-esteem and reluctance to pose for pictures in events or gatherings. Like standard General Dentistry treatments such as fillings and root canals, such issues are an easy fix with Cosmetic Dentistry. Cosmetic Dentistry procedures such as Teeth Whitening, Bonding and Veneers are virtually risk free and not only improve the look of your smile and boost your confidence, but also help to improve overall oral health.
Why do you need Cosmetic Dentistry?
Below are some Cosmetic Dentistry treatment options, however not all options may be right for you. Please call us for an initial consultation to recommend the right treatment for you.
Bonding
Bonding is used in repairing chipped teeth with tooth-coloured fillings
Composite resin (tooth-coloured) fillings
Composite fillings are often used to repair teeth, particularly towards the front of the mouth that are visible. Older silver fillings can be replaced with tooth-coloured fillings
Teeth Whitening
Stained teeth can be lightened with teeth whitening, which can be through our At Home Teeth Whitening Kits or In Clinic Teeth Whitening treatment
Dentures
Dentures (false teeth) can replace wide spaces with multiple missing teeth. Dentures can be supported by teeth, gum and implants for stability
Dental Veneers
Dental Veneers come as either Porcelain or Composite Veneers. Veneers are bonded to the front of the teeth and require a full dental treatment plan
Dental Crowns
Dental Crowns are caps permanently bonded over a damaged tooth. Porcelain options are available to match the colour of adjacent teeth
Dental Bridges
Dental Bridges are series of caps supported by tooth on either side to replace missing teeth. This is most effective when the gap is small and the teeth on either side of the gap require crowns
Dental Implants
Missing teeth can be replaced with Dental Implants. A titanium screw is fixed into the jaw which becomes fused with bone over time
Dental Braces
Orthodontic treatment can straighten overcrowded or overlapping teeth. This corrects teeth and jaw problems with braces and plates to properly align the teeth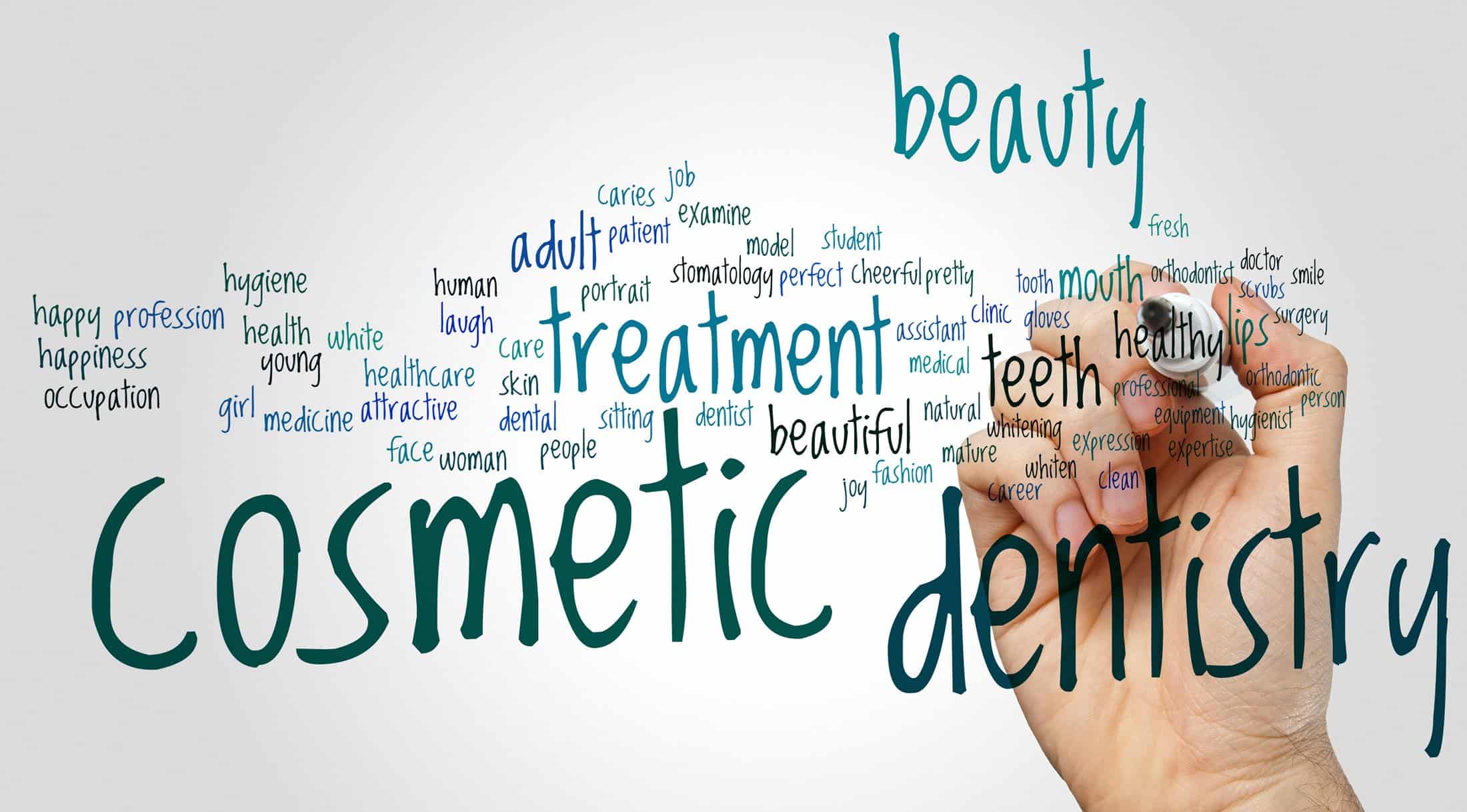 So, do you think Cosmetic Dentistry is for you? Below are four reasons why Cosmetic Dentistry is right for you.
Do you have Stained Teeth?
If you smoke or drink red wine, coffee or beverages, stains are a common problem. While there are many over-the-shelf options available, including whitening toothpaste, mouthwashes, and strips, they don't always have the most reliable results. Malouf Dental offers both At Home Teeth Whitening Kits and In Clinic Teeth Whitening treatment. You can visibly see the results and in a week or two, you will have your brightest smile ever!
Do you suffer from poor oral hygiene?
Poor oral hygiene stems from inability to brush and floss properly. Straight teeth are easier to care for and clean. Besides looking great, you will be able to brush and floss your teeth more effectively with straightened teeth. Dental check-ups will also be faster and feel even better. Whether you have just a few or many crooked teeth, Malouf Dental can advise you the best Cosmetic treatment to help you improve your oral hygiene
Are you embarrassed while smiling?
Do you feel embarrassed or self-conscious about your smile? Does your smile impede you at work or your social life? This is one of the most common complaints because many people dislike their smile. Malouf Dental will work with you to create a custom treatment plan. It's not about crafting the perfect Hollywood smile; it's about crafting the perfect smile for You!
Do you need to look good for the camera?
Many celebrities or social media influencers in the spotlight require a beautiful smile. This is because the first impression usually is the physical appearance and that includes the teeth! If you have a job that requires you to be in the spotlight or you meet new clients, your teeth say everything about you. At Malouf Dental, we can advise what treatment fits you, whether it is Teeth Whitening or a custom dental plan. We can create a Smile Makeover that will boost your confidence to step into the spotlight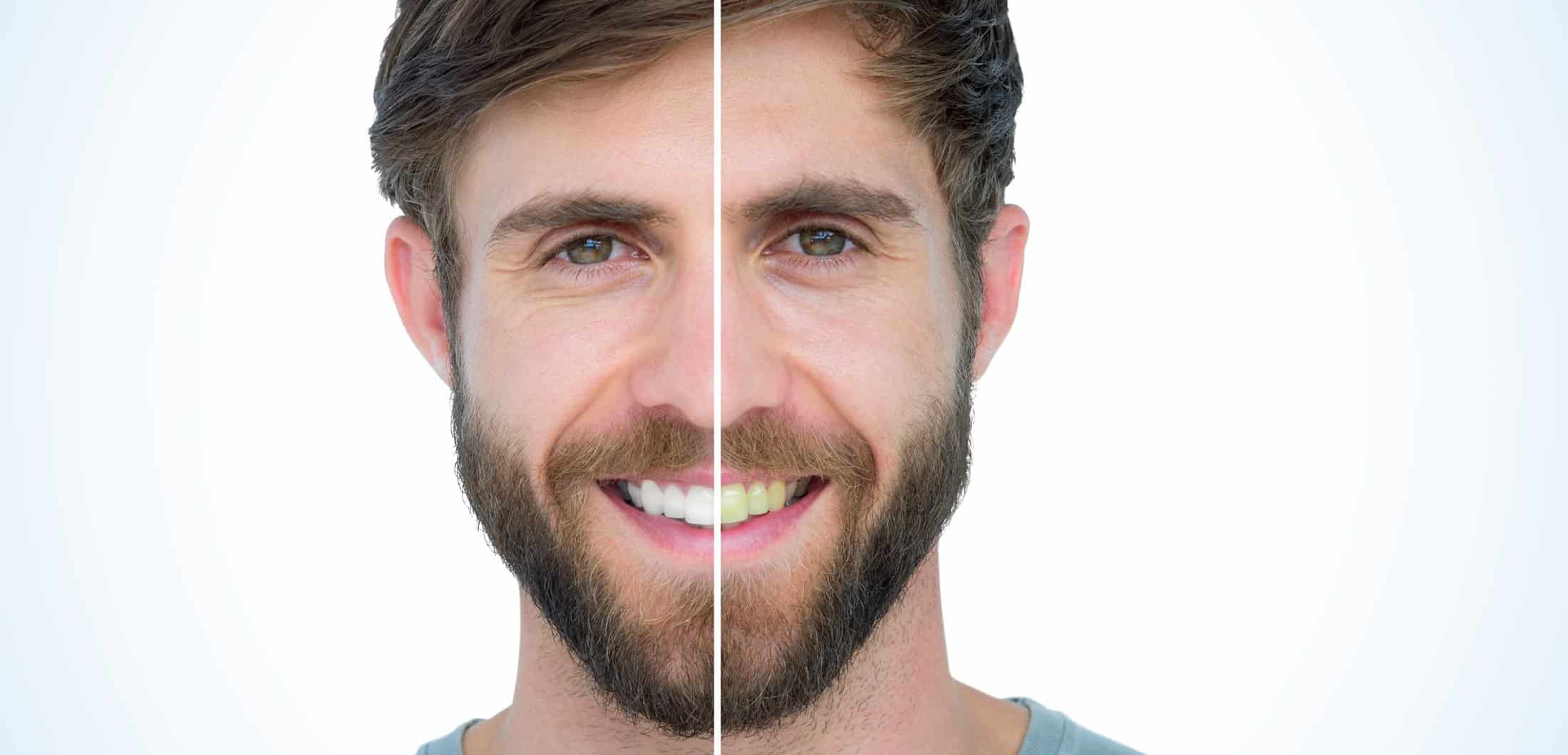 Almost half of adults believe first impression is influenced by a smile when they meet someone for the first time. That's a lot of people! If you are uncertain about your teeth, feel embarrassed when you smile, or just always wanted whiter or straighter teeth, check out the benefits that Malouf Dental can offer:
Boost your confidence
Don't underestimate how a beautiful smile will make you feel about yourself. If you are a person who covers their mouth when they smile or laugh, or avoids having a picture taken, it affects them in social gatherings. Smiling less often can cause anxiety and become easily intimidated. Malouf Dental has a wide range of Cosmetic Dentistry treatments to boost your confidence. Even subtle changes can make a huge difference in how you feel about yourself. Life is too short not to smile!
Boost your social outlook
The most obvious reason for Cosmetic Dentistry is how great you are going to look. Stained teeth, broken or chipped teeth can make you look old. If you are getting married or attending an important event, you need to look your best
Improve your oral health and hygiene
Decay, plaque and other oral diseases not just make your teeth look bad; they negatively influence your overall health. Oral diseases can affect everything from eating habits and digestive issues to respiratory health and strokes. People choose Cosmetic Surgery to prevent further oral health problems or to repair damage caused by oral disease
Improve relationships
Cosmetic Surgery can boost your confidence which in turn boosts your social interactions. People avoid social interactions when they feel insecure about their physical appearance. Many people who have undergone Cosmetic Dentistry claim that it has improved their social relationships. Confidence makes you feel good about yourself and increases your self-esteem
Can be done at any age
In years gone by, metallic braces were seen only on teenagers which made them look unsightly. These days you can opt for ceramic braces that can straighten your teeth without metal, bands, and wires. Cosmetic Dentistry can make you look a few years younger. A few simple dental treatments can get your teeth to regain that youthful look, improving oral health and help prevent gum problems
It is affordable
Cosmetic Dentistry is not as expensive as it looks. Malouf Dental offers payment plans spread over a period. Also, since Cosmetic Dentistry treatments are not only natural looking, they are also long lasting which means a patient does away with the added expense of frequent visits back to the dentist
Malouf Dental can create a beautiful smile just for you. We can help to flash those beautiful teeth with confidence. Being confident can boost your self-esteem which is the most attractive quality.
Want to become more confident with a bright smile? Call our friendly team on 3390 6100 or email us for more information on Cosmetic Dentistry. Click here to book your appointment.
Source: Compiled from the Australian Dental Association and other websites.