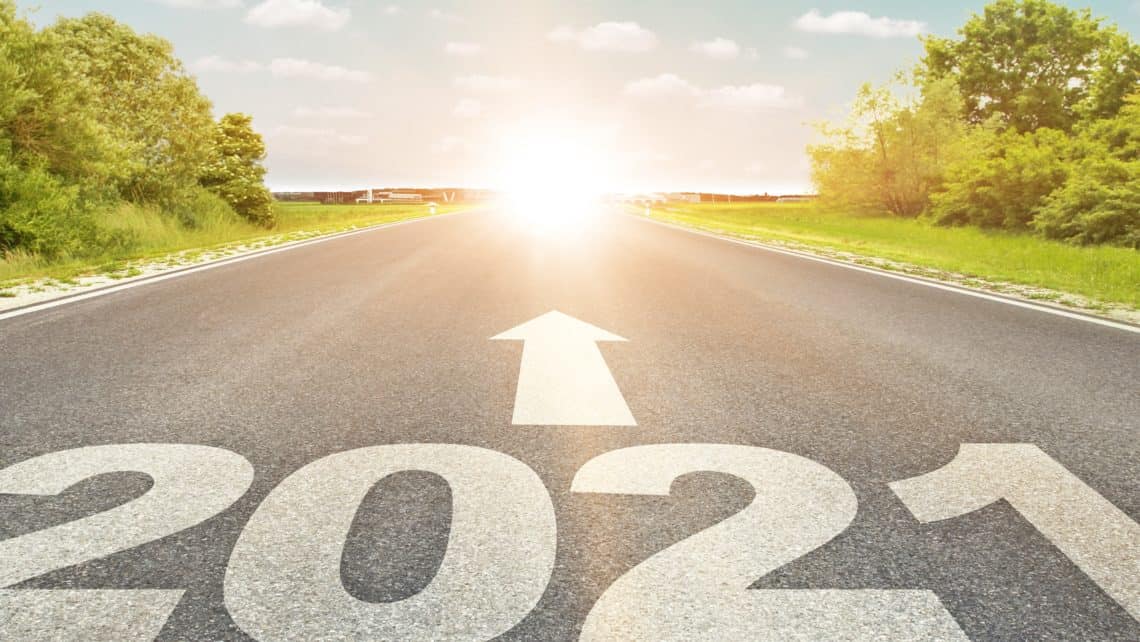 2020 was a year like no other. Now that we are into a new year which holds promise of a better tomorrow, it is imperative that you set up a few dental goals for yourself.
It is reported that around 80 percent of people fail to stick with their New Year's resolution. Many of us make resolutions but let them slide as we get busy. By setting some simple dental do's, you will be able to improve your social and work life, get healthy and feel good about yourself.
Here are 6 resolutions that will help you to get a brighter and healthier smile in 2021
Eat and Drink Healthy
Your oral health depends on the foods and drinks you consume. Poor nutrition can impact the overall immune system, resulting in increased susceptibility to several oral problems. Sugary snacks and beverages (sodas, citrus fruits/drinks, sparkling water) are detrimental to your teeth leading to decay.
Include these below tips in your resolution:
Limit sugary snacks and drinks. The less sugar you consume, the less your teeth will decay
Avoid snacks that expose the teeth to sugars for long periods of time. This includes some such as hard candies, toffees, caramels, mints, and lozenges.
Always check the label on food packaging. Many drinks are full of sugar which will decay your teeth.
Avoid or limit drinks that contain acids such as citrus drinks. Also keep sodas and sparkling water to the minimum because these contain carbonic acid.
Brush and Floss Regularly
Studies show that people do not brush their teeth enough. As per a study, only 3 in 10 millennials brush every day, and some go 2-3 days between brushings. Unfortunately tooth decay is the most prevalent and chronic disease.
Brushing daily removes plaque and it is recommended to brush at least twice a day for 2 minutes at a time. Brush after every meal and do not forget to clean your tongue as well. Use your toothbrush to gently clean off any build-up or use a tongue scraper specifically designed for that purpose.
Along with brushing, do not forget to floss. Brushing only does not stop tooth decay, if you do not floss, you can still get cavities. Floss up into the gum line between each tooth, gently scraping the teeth to remove stuck-on plaque. Floss gently so you do not cut your gums.
Brushing, flossing, and cleaning your tongue will help your mouth feel fresher, your breath is likely to smell more pleasant, and food can even taste better.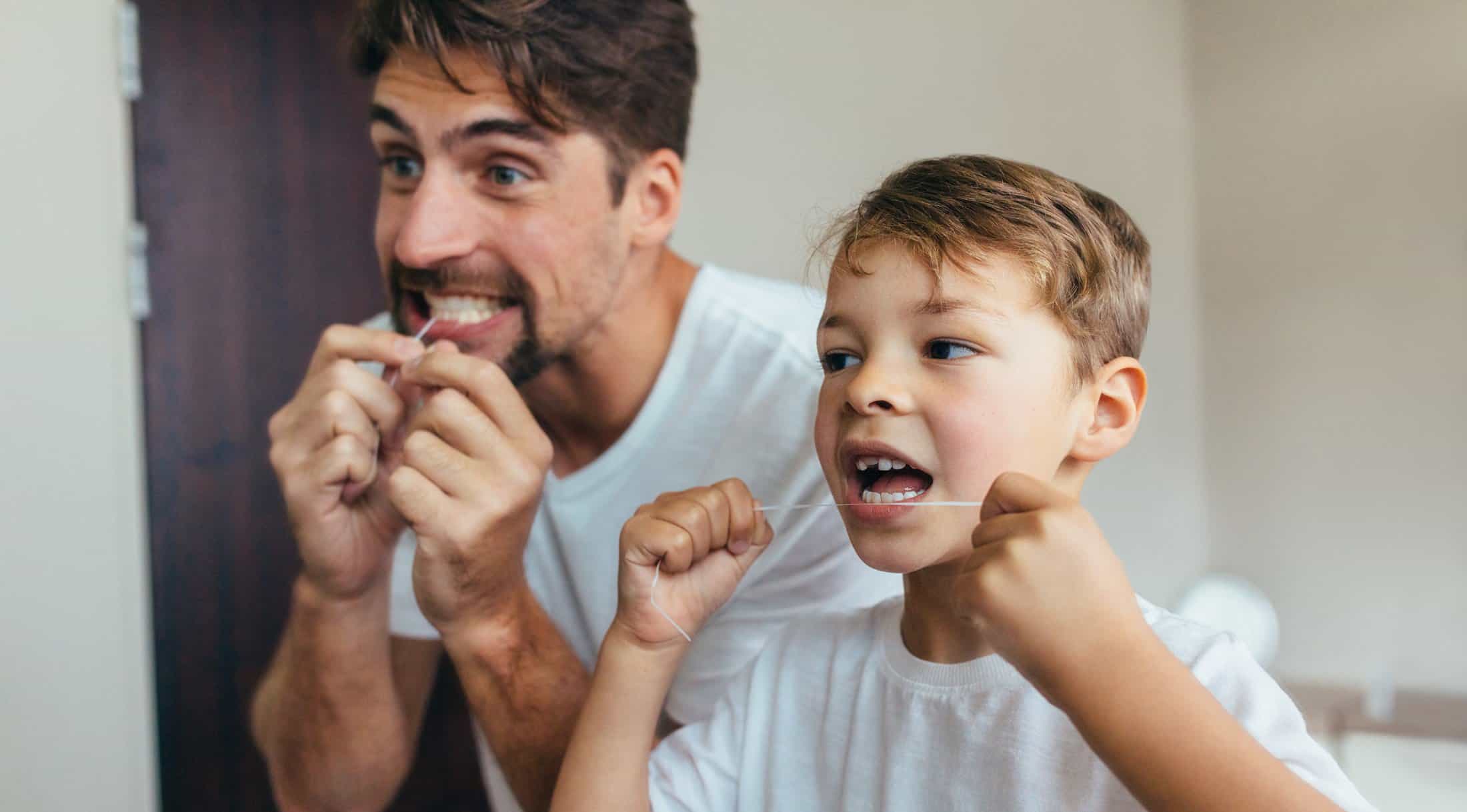 Brighten Your Teeth
One of the most popular resolutions is a dazzling bright smile. It is normal to experience some staining or yellowing from eating and drinking. In such cases, there are many whitening products which can brighten your teeth and boost your self-confidence.
Teeth whitening improves the teeth appearance by eliminating deep-seated as well as exterior (extrinsic) stains. Check our In Clinic Teeth Whitening which is done at our clinic or the At Home Teeth Whitening Kit to get your teeth whitened in the comfort of your own home! Click here to check what options may suit you.
Quit Smoking
Tobacco smoking is one of the most dangerous habits for your teeth and for your health. It increases your risk of gum disease and tooth loss. It even makes it harder to get your teeth replaced with Dental Implants. Some of the oral problems caused by smoking are:
Stained Teeth
Gum Disease
Bad Breath
Tooth Loss
Oral Cancer
If you smoke, consider quitting in 2021. Try a healthier habit such as chewing sugar-free gum. This helps stimulates the flow of saliva that washes away bacteria from your teeth. Also consider free programs, and support groups to get assistance to quit smoking.
Consider Dental Surgery
The perfect way to preserve your smile and care for your oral health is to act when required. If you have been holding out on restorative or cosmetic surgery, this is the good time to do it. More and more people are opting for Cosmetic Treatments to fix problems that have been causing insecurity to them over the years.
At Malouf Dental, we can offer a wide range of cosmetic treatments for misaligned teeth, gaps, discolouration, missing teeth and problems through Porcelain Veneers, Composite Veneers, Invisalign, Dental Implants, Crowns and other treatments. Check our Before & After Pictures or click here to book an appointment.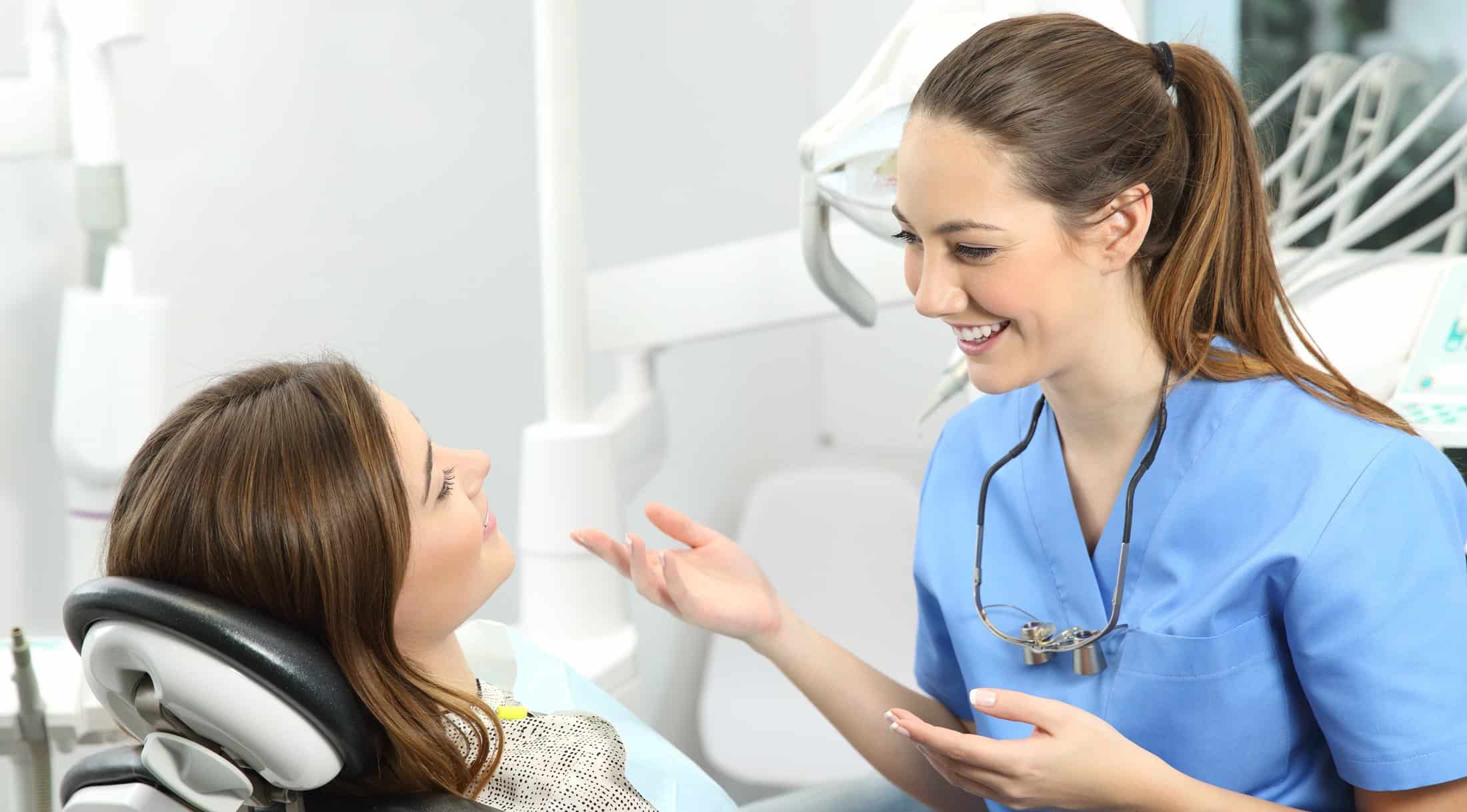 Visit Your Dentist Regularly
According to reports, only 65% of people visit their dentist once a year. It is recommended to visit your dentist every six months to help prevent any oral health issues before they lead to problems or costly treatment. With regular dental visits, your dentist will check your oral health and will also suggest the most suitable treatment if he or she has any concerns.
Dental check-ups including x-rays and other imaging options can take pictures of your teeth to find subsurface cavities that exist. Your dentist will also do an oral cancer screening to detect sores and lumps of cancer that can be deadly.
In addition, you also need to have regular dental cleanings. The products available at the dentist can get rid of plaque, stains, and other types of materials that you cannot get off at home.
Adopt these New Year's resolutions for a better oral health and wellness. Healthier, whiter teeth are a perfect New Year gift that you can offer to yourself.
Ready for your New Year Dental Resolution?
Book a consultation by calling our friendly team on 3390 6100 or by emailing us. Or click here to book your appointment online.