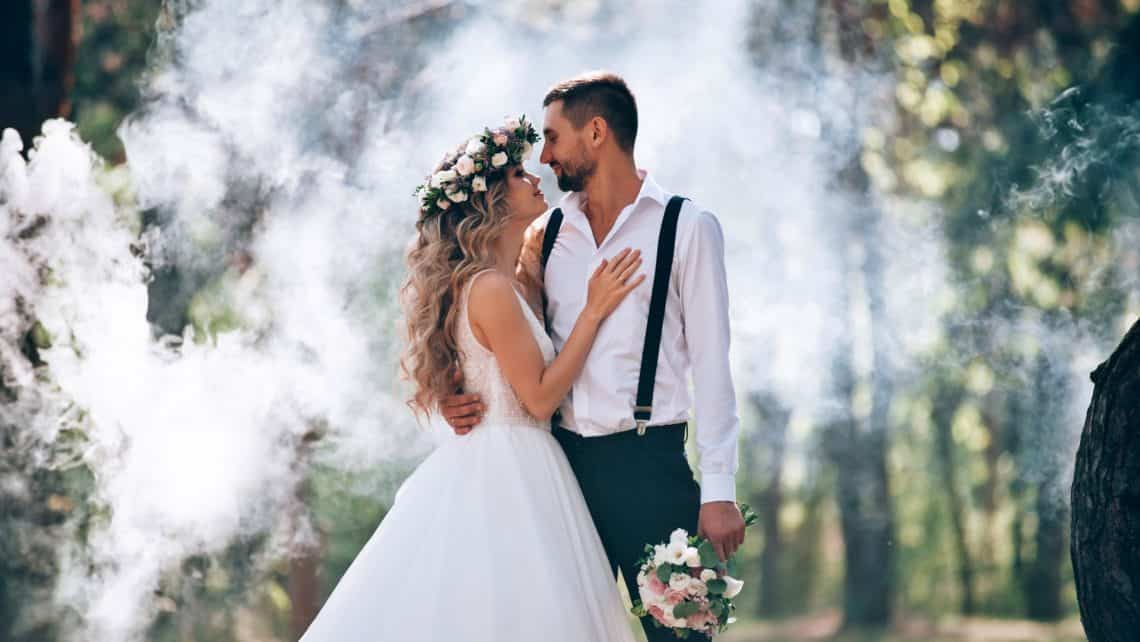 Your wedding day is one of the most important day of your life. You plan your wedding down to the smallest detail, a beautiful white gown, an elegant venue, selected guest list, beautiful bridesmaids, and flower girls. This is the day when you are the celebrity of the occasion with elaborate hair and makeup, beautiful bouquet of roses and walking down the aisle to your beloved. It is picture perfect as the wedding you dreamed to be.
But have you thought about your teeth? If you have, you can smile away your worries. However, many brides are so busy that they forget to book themselves in time for the big day and try to get away with half done cosmetic dentistry procedures.
There are many cosmetic dentistry procedures that can give you the smile of your dreams, from teeth whitening to veneers or other restorative dental work. Read on below on why you should consider a smile makeover before your big day.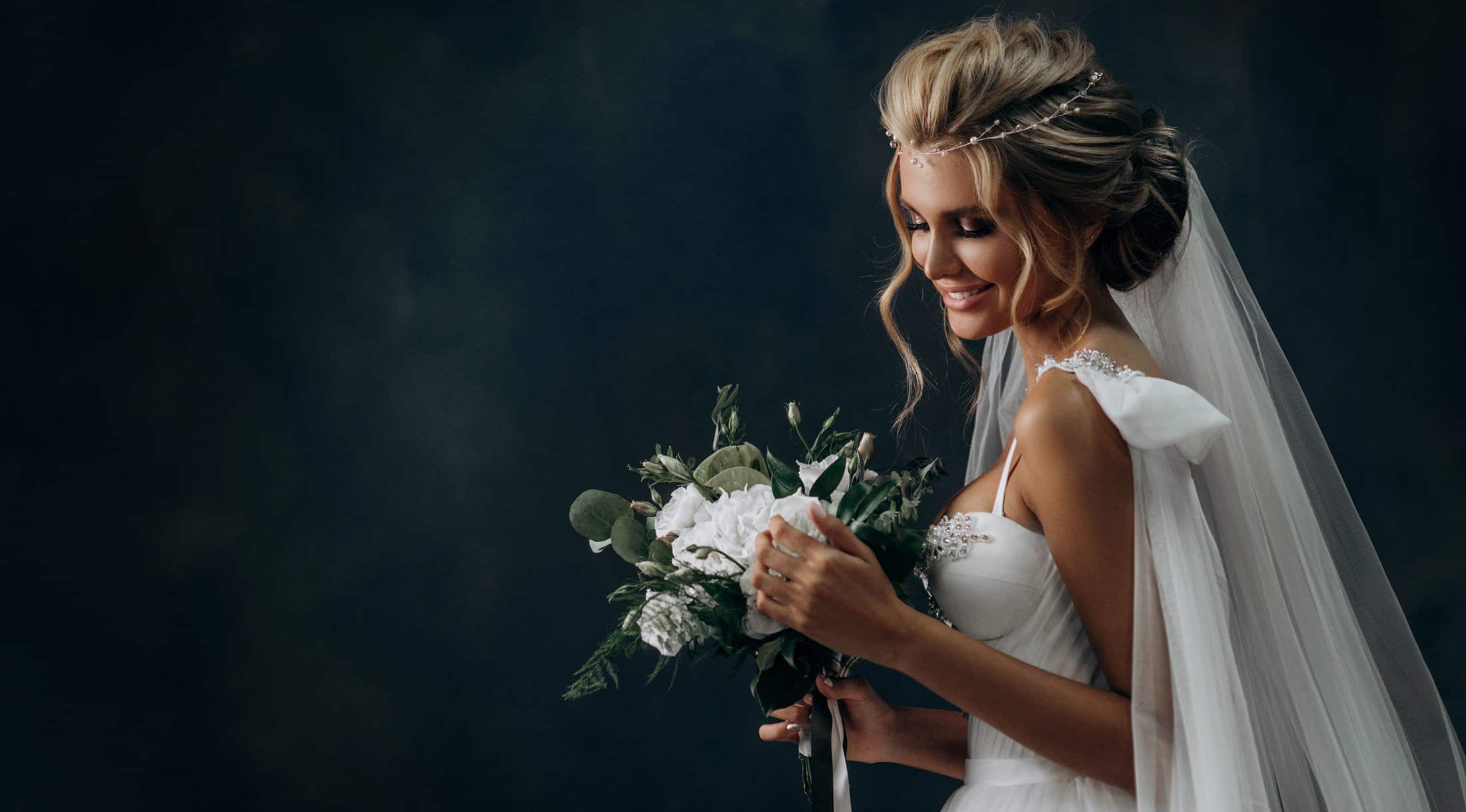 Consider Planning Well in Advance
Try to book an initial consultation even before you plan anything else. This is because you might need a procedure which requires time and to be done right. If you leave your consultation to the last moment, the greater are the chances that your dentist may not be able to help you and you may also not have enough time to get used to your new smile.
Your dentist will advise you on the condition of your teeth, if they are stained or need straightening, gums, existing crowns, or fillings. Planning well in advance will give you different options well before the big event. Regardless of what is right or wrong with your smile, there is likely something a cosmetic dentist can do to improve it for your wedding day.
Consider a White Smile for a White Wedding
Everyone wants a white smile, but people forget their teeth can look yellow or stained against a white dress. If you have nice straight teeth and want them to be white, Teeth Whitening can be simple using one of our In-Office Teeth Whitening Treatment or the Take Home Whitening Kit. However, if your teeth are discoloured or crooked, you might need a more intensive procedure such as dental veneers or braces which we will explain in detail later.
Consider Dental Veneers Before the Wedding
Dental Veneers are an extremely popular cosmetic dentistry procedure used frequently to get an aesthetically perfect smile. Dental veneers can include Composite Veneers which are made up of a composite resin material which is bonded, shaped, smoothed and hardened to the existing teeth. Porcelain Veneers on the other hand are thin, custom-made, tooth-shaped pieces of porcelain that are directly bonded to the front and biting edges of teeth.
Whether you consider porcelain or composite veneers, dental veneers are expensive, and you require planning in advance to ensure you do not get caught over budget. Talk to us for an initial consultation or book an appointment here.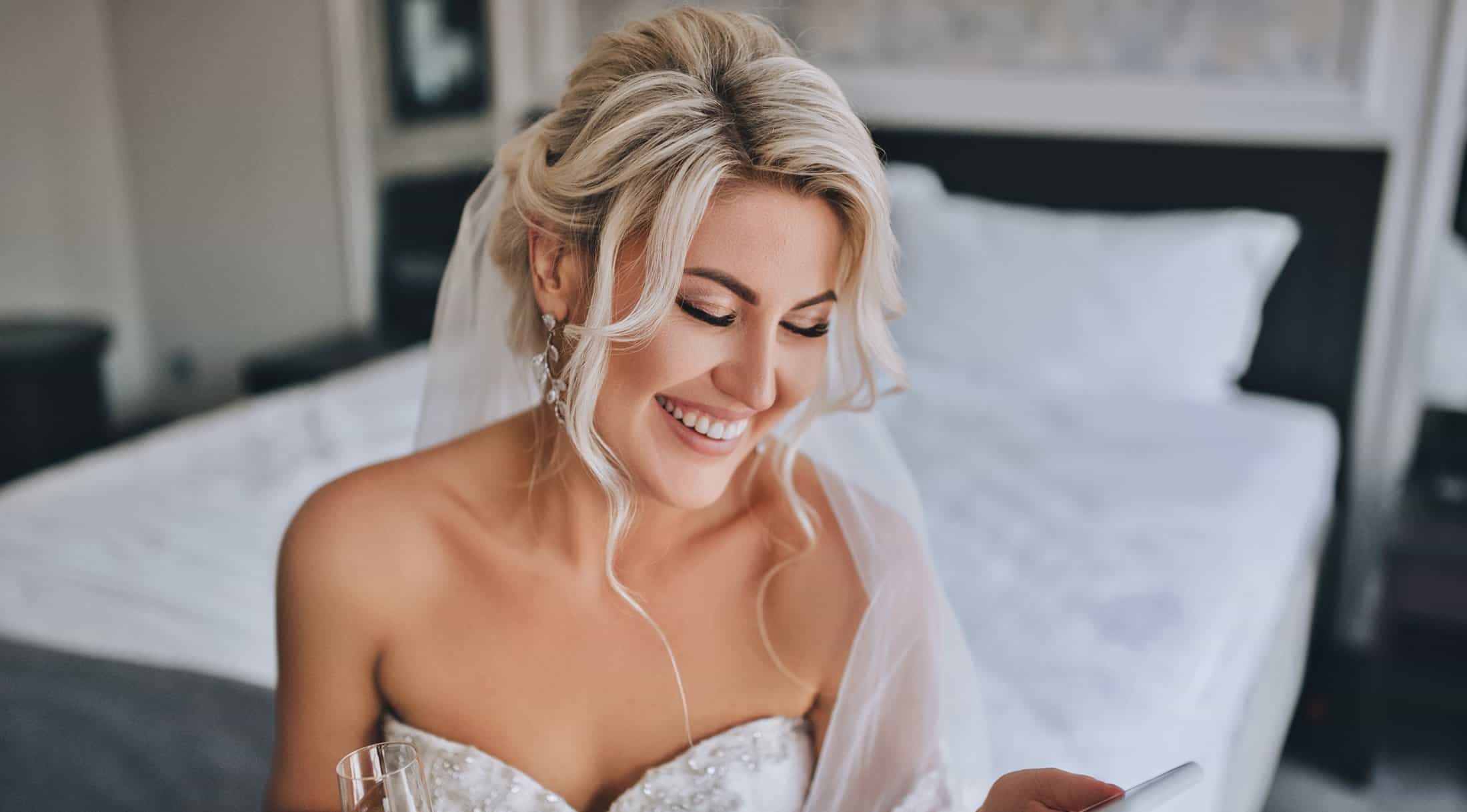 Consider Braces for Teeth Straightening
If you are worried about your crooked teeth, there are options that can get you the perfect even smile for the big day. Braces are an option to consider because they help straighten crooked teeth, reduce crowding, or fill in spaces where teeth do not meet properly. While traditional braces require a couple of years to straighten your teeth, Fastbraces significantly reduces the time to get the results you want.
Invisalign is another option which is a teeth straightening method using invisible and custom-made plastic aligners to develop a corrected and new smile design. Invisalign helps you achieve a straight smile without compromising your lifestyle activities including smiling.
Consider your Groom's Teeth as well
Not only do you need to your best on your wedding day, but your groom needs to look equally good as well. You might need to remind him to fix his teeth or get them whitened because the last thing you would need is a picture of his teeth looking bad. It is his big day as well and he would be happy to put his best charming smile as you walk down the aisle to him.
Consider the Final Touches before the Big Day
You need to be careful that you do not undo all the cosmetic dentistry work you have put up for the big day. If you have done teeth whitening, it is best to avoid foods and drinks that stain such as red wine, coffee, tea, coloured beverages, and colas for several weeks.
You can also have a professional clean done the previous day to get rid of accumulated plaque, brighten your smile and leave your mouth feeling fresh and spotless. Give your teeth a last-minute brush before the ceremony so your groom is thankful for your minty fresh breath.
You need to look your best on your wedding day so have a chat with us on how we can create a smile perfect for you.
Want to book an appointment?
Book an appointment by calling our friendly team on 3390 6100 or by emailing us. Or click here to book it online.