Do you feel self-conscious when smiling? Do you avoid showing your teeth in pictures or in social occasions? Do you have chipped, stained, or unevenly spaced teeth?
If so, dental veneers can be a good choice for you. Veneers can help restore a smile and boost your confidence. Please read below on the 9 benefits that dental veneers, including porcelain veneers or composite veneers can offer you.
Benefit #1: Veneers cosmetically repair teeth simply and easily.
Dental veneers are thin pieces of porcelain or composite resin that are bonded to the teeth to make a smile more pleasing to the eye. They are custom-made for each individual patient to create the most attractive look possible. Veneers are tooth-coloured and reflect light in much the same way as natural teeth. In addition, since they do not stain easily, they are ideal for people who want a perfect even smile. If you are looking to fix major cosmetic problems with your teeth, porcelain or composite veneers provide an easy way.
Benefit #2: Dental veneers offer a natural appearance.
While the process of getting dental veneers done will need multiple visits to the dentist, the result will be incredibly natural. The veneers which your dentist will create from impressions will match the colour of the tooth enamel and the contour of your natural teeth. A well skilled dentist will be able to sculpt them precisely to create a natural-looking smile. The design is customised to fit with your facial symmetry and overall style. After your cosmetic procedure, the veneers will look and feel natural to you and to others as a result.
Benefit #3: Getting veneers is a minimally invasive procedure.
Getting dental veneers is a less invasive process than other dental restoration options. During the procedure, the dentist will shave a minimal layer off the front surface of the treated teeth and then bond them using a special adhesive. The dentist may make small adjustments to the size or colour of the veneers as they are placed on the teeth to create the most natural look and feel possible.
Patients do not require anaesthesia and after the veneers are bonded into place, the results are immediately visible!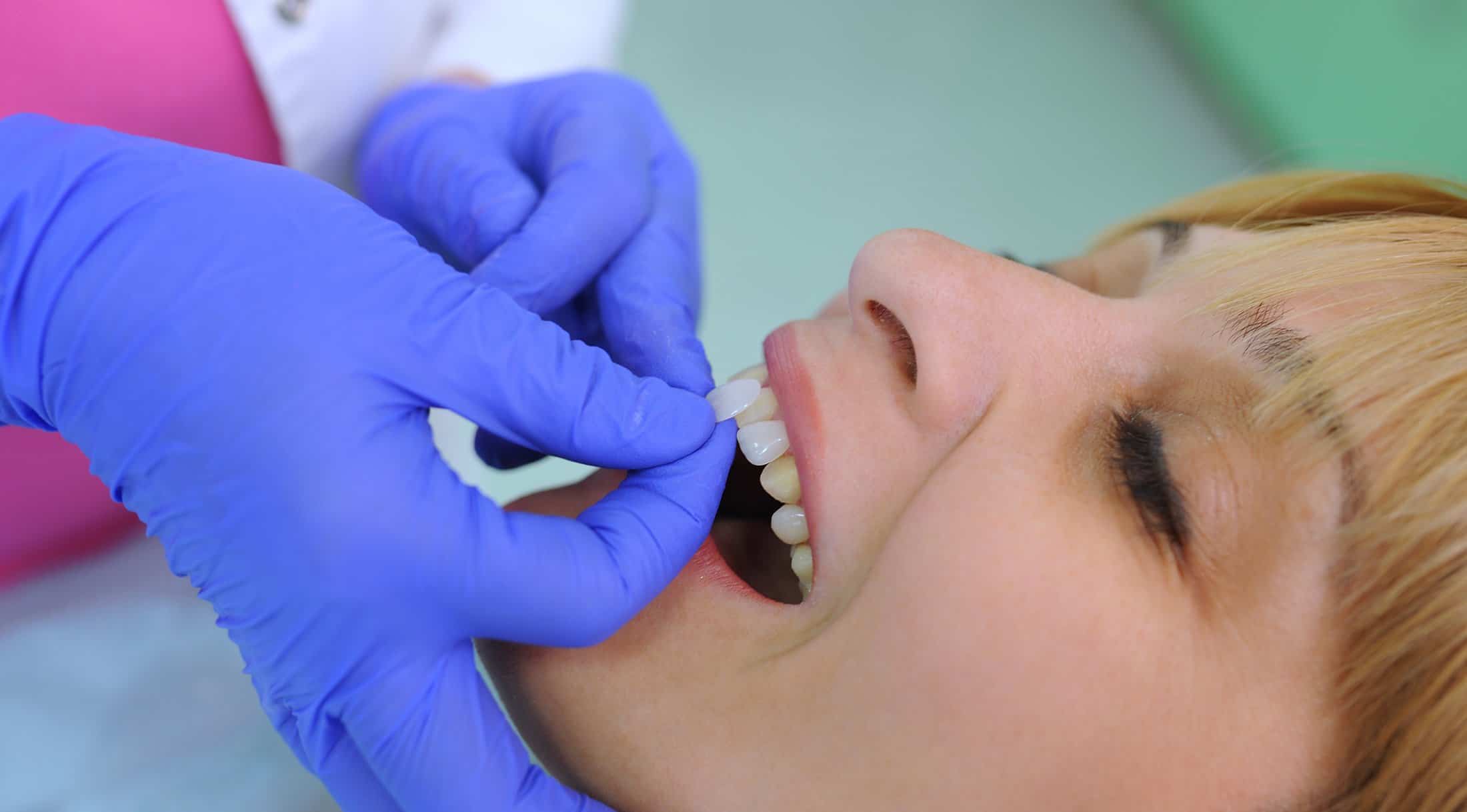 Benefit #4: Veneers are a quick cosmetic fix.
If you are unhappy with the appearance of your teeth, veneers can be a quick cosmetic fix which is life changing. Any of the following cosmetic issues can easily be addressed with veneers:
Chipped teeth
Missing teeth
Gaps between the teeth
Misshapen teeth
Stained or discoloured teeth
Benefit #5: Veneers are permanent and durable.
Veneers are permanent and they resist decay and staining better than real teeth. This is because the veneers are non-porous, so they resist stains and cavities better than natural tooth enamel (which is porous). With proper maintenance, a dental veneer may be able to last between 10 and 15 years.
Benefit #6: Maintaining dental veneers is easy.
You do not have to do anything special to care for dental veneers. While veneers are stain-resistant, you will still need to brush your teeth twice a day and floss once daily to maintain good oral health.
In addition, schedule regular check-ups with your dentist to maintain the natural white shine to your teeth.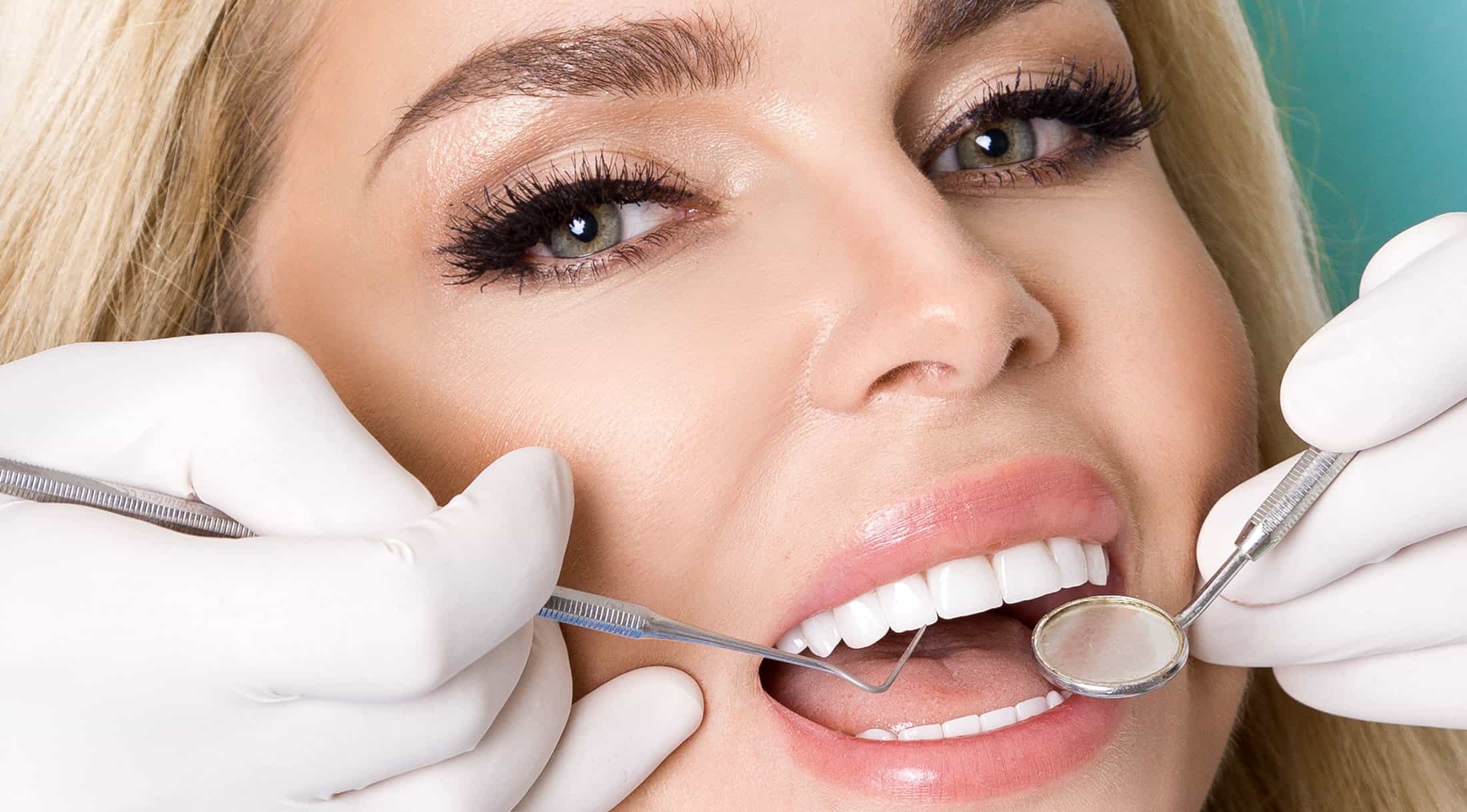 Benefit #7: Porcelain Veneers are a permanent tooth whitening option.
Instead of getting your teeth whitened regularly, you can opt for veneers which are a permanent solution. Unlike natural teeth, veneers resist staining from habits like drinking coffee or smoking cigarettes. Veneers are extremely resilient so it will not be necessary to get them whitened on a regular basis as you would your natural teeth.
Benefit #8: Veneers are a viable treatment for enamel loss.
The enamel on your teeth is extraordinarily strong, but it can still get worn away by highly acidic foods, overly enthusiastic tooth-brushing, or acid reflux disease. If tooth enamel gets worn away, it cannot come back. Veneers offer a durable, but also aesthetically pleasing way to replace enamel.
Benefit #9: Dental veneers are a worthwhile investment.
Most patients view their veneers as a dental investment which can enhance their looks, confidence, and careers. Porcelain veneers can camouflage teeth issues or replace enamel including teeth whitening. Even though veneers, especially porcelain veneer are costlier than other cosmetic dental treatments, patients feel the investment is worthwhile. After treatment, most patients experience a boost in their self-confidence. Veneers are long-lasting and a beautiful way to create a smile that is personalised for every individual.
Want to book an appointment?
Book an appointment by calling our friendly team on 3390 6100 or by emailing us. Or click here to book it online.