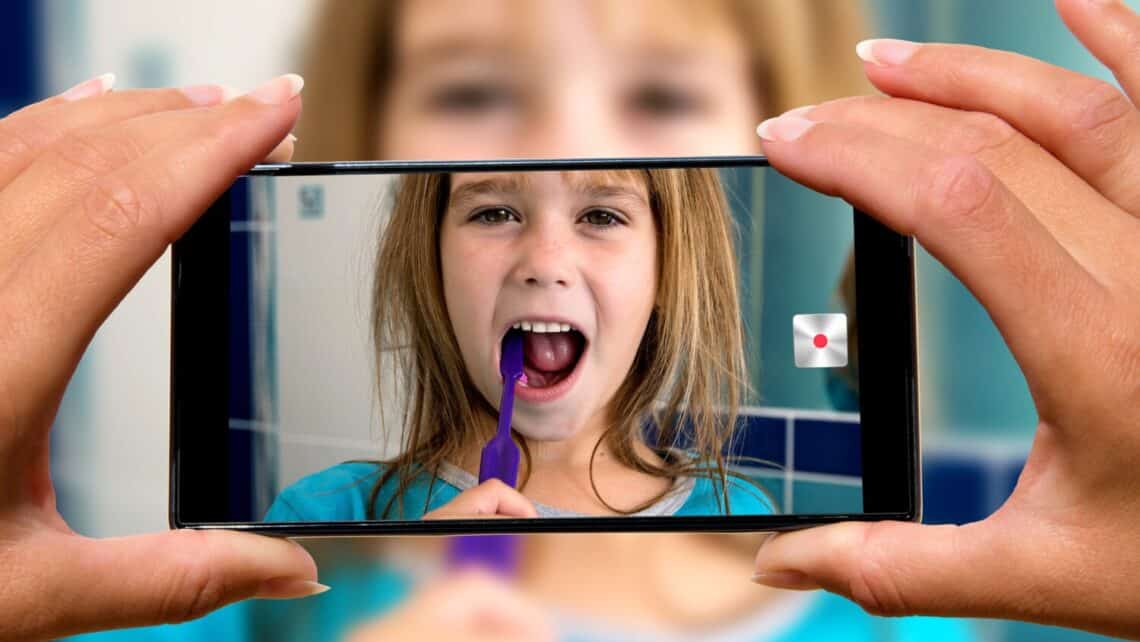 Practicing good oral health needs to start at an early age in children. Good habits such as brushing and flossing are essential to prevent problems in the future such as gum disease, cavities, and tooth decay.
It is very important to teach children the basics of brushing and flossing. Some children do not like to brush their teeth because they find it boring, or because they are sensitive. Two minutes seems short, but it could be a long time for a parent trying to teach a child to brush every day. It can help to use some brushing apps and mix up the routine a little bit with some fun and games including choosing a different toothpaste flavour or brushing to a favourite song.
The top brushing apps should:
Be used during toothbrushing time and not just as a game
Be free to use without purchase or pop-up ads
Include a timer that goes for at least two minutes
Give oral hygiene advice that agree with current guidelines
Below are the 5 apps that we found are very popular. There are also other apps that are fun and should be used based on the oral hygiene advice they provide.
Brush DJ App 
This is an award-winning app that makes brushing fun. This app was created by a dentist to help patients brush their teeth for the full 2 minutes. You can choose the toothbrush song your child likes and dance to the music while they brush. Added features include video tutorials on how to properly floss your teeth and reminders for your next visit to the dentist.
Wiggles Brush Teeth App
This app is great for young kids. It features a video of the Wiggles with lyrics that describe brushing round and round. It features a 2 minute timer and the ability to add multiple kids so that each child can earn their own rewards.
Brush Monster App
This app uses AR (Augmented Reality) technology. This app uses the phone camera to add a funny filter over the face and a toothbrush that hovers over the section of your mouth to guide the brushing. It even shows you how to angle the toothbrush.
Brush Up App
This app uses the camera on your phone as a virtual mirror so kids can see themselves and watch a video teaching them how to brush simultaneously – all while they are brushing. When they are finished, they can watch a video replay that was captured of their brushing, and they can earn rewards for proper brushing technique.
Download: Apple
Toothsavers App
This app uses a fairy tale theme to get the child to save kingdom. Kids have two minutes to help whimsical characters like a dragon, a pirate, or a princess brush away the spell. Kids can also track their own brushing and are rewarded with unlocking features and a chance to face down the evil sorceress herself. Two-player mode gets the whole family involved.
Whatever method you choose, getting your kids to like brushing their own teeth will be worth any creative effort you have to put in. While apps and technology can help your child develop good oral health habits, the key to good oral health is a consistent brushing routine. Your training today sets your family up for good oral health in their adult years.
Want to book an appointment?
Book an appointment online by clicking here. Call our friendly team on 3390 6100 or email us.