The season to be jolly is fast approaching and for many it is not just the time of giving, but also the time to indulge in eating, drinking and making merry. And if you are not careful, the oral health practices you have maintained for the whole year can go down the drain. Also, all the eating and drinking will take its toll not just on your waistline, but also on your teeth.
During the holiday season, we will most likely increase our intake of sugar through fizzy drinks, alcohol or sweets so it is important that you pay extra attention to keeping your teeth and gums clean and healthy.
It is not just important to keep brushing, flossing and using mouthwash, you also need to keep a watch on what you eat and drink, so you do not pay too many visits to your dentist in the new year.
Eat and drink smart to minimise damage
While eating or drinking sugar should be avoided as much as possible, it is not the amount you consume which does the damage, but the time it sits in your mouth. If sugary foods and drinks are in your mouth for a long time, they provide fodder for the bacteria which can harm your teeth and gums. The best time to eat sugary foods or drinks is at meals. This is the time when we produce saliva that can neutralise the acid from the bacteria in the mouth and it will also help to rinse away food particles and sugary substances.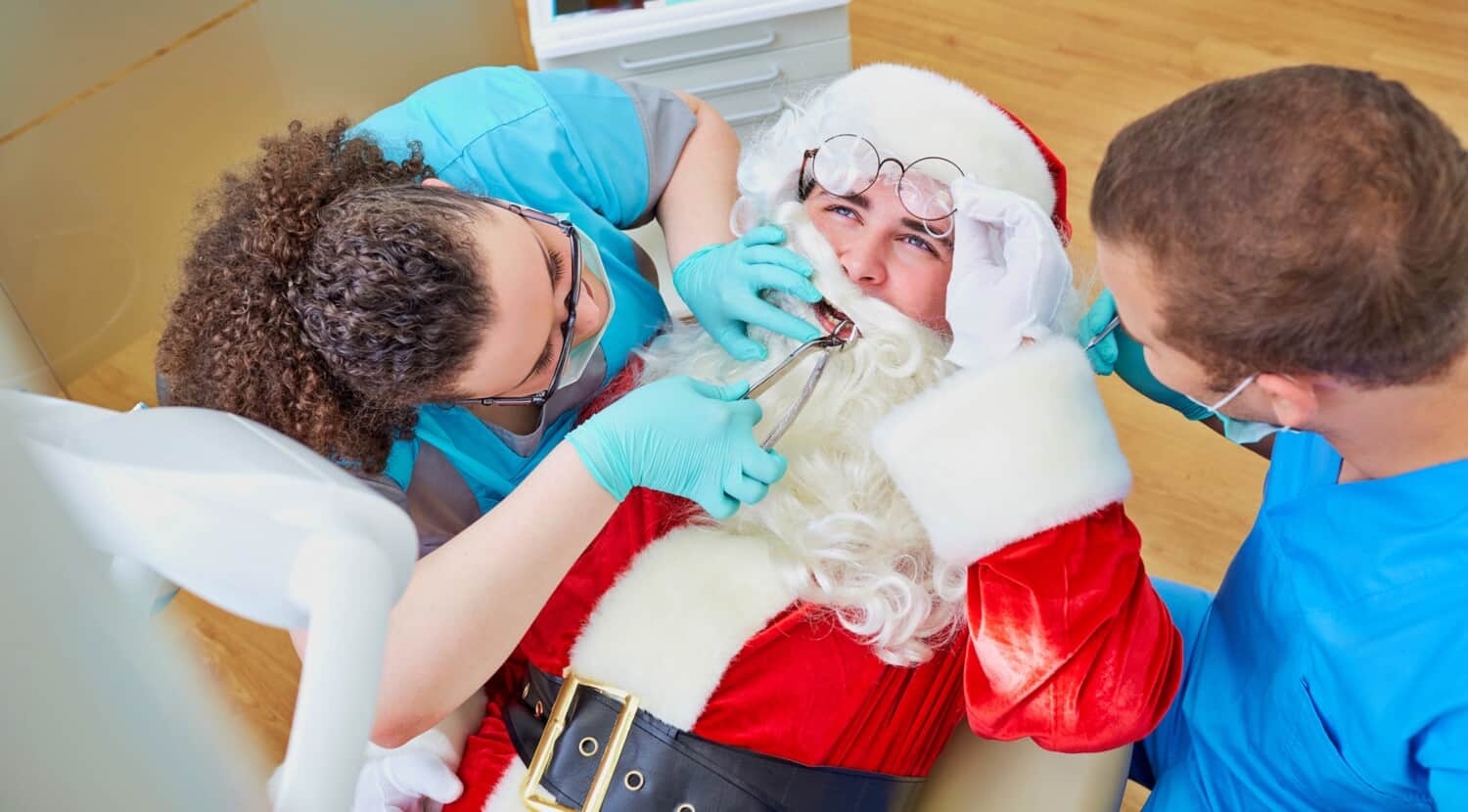 Avoid hard boiled or chewy sweets
Caramels and toffees can stick to your gums and in the small grooves of your teeth which is difficult to get rid of even with regular brushing and flossing. Hard boiled sweets can result in chipped teeth which damages the tooth surface allowing plaque to reach the nerve endings of your teeth. Sour sweets contain a high level of acid which is just as bad for your teeth as sugar and can lead to tooth decay.
Don't combine alcohol with tobacco
One of the causes of oral cancer is alcohol consumption and the risk of oral cancer increases rapidly when combined with tobacco. It is thought that alcohol dehydrates the cell walls in the mouth which then let the carcinogens to permeate the tissue more easily. Alcohol can also increase the risk of gum disease which destroys gum tissue and bone and is the leading cause of tooth loss and gum infections.
Eat Healthy
The holiday season is an excuse for many to go overboard. Hence, it is very important to keep a close watch on your eating habits which directly affect your oral health.
A few tips to ensure you eat healthy during the season:
Eat in moderation. Do not eat everything at parties, be choosy and count the calories
Think before taking a second round. It is advisable to take a 10-minute break, drink water and decide if you are still hungry or want just a small portion
Stay away from the food table to avoid reaching out unconsciously while talking
Eat a snack before going to a party. That way you will not arrive hungry and gorge on food
Avoid alcohol on an empty stomach. Alcohol increases your appetite and diminishes your ability to control what you eat
East veggies and fruits because they are healthy and make great snacks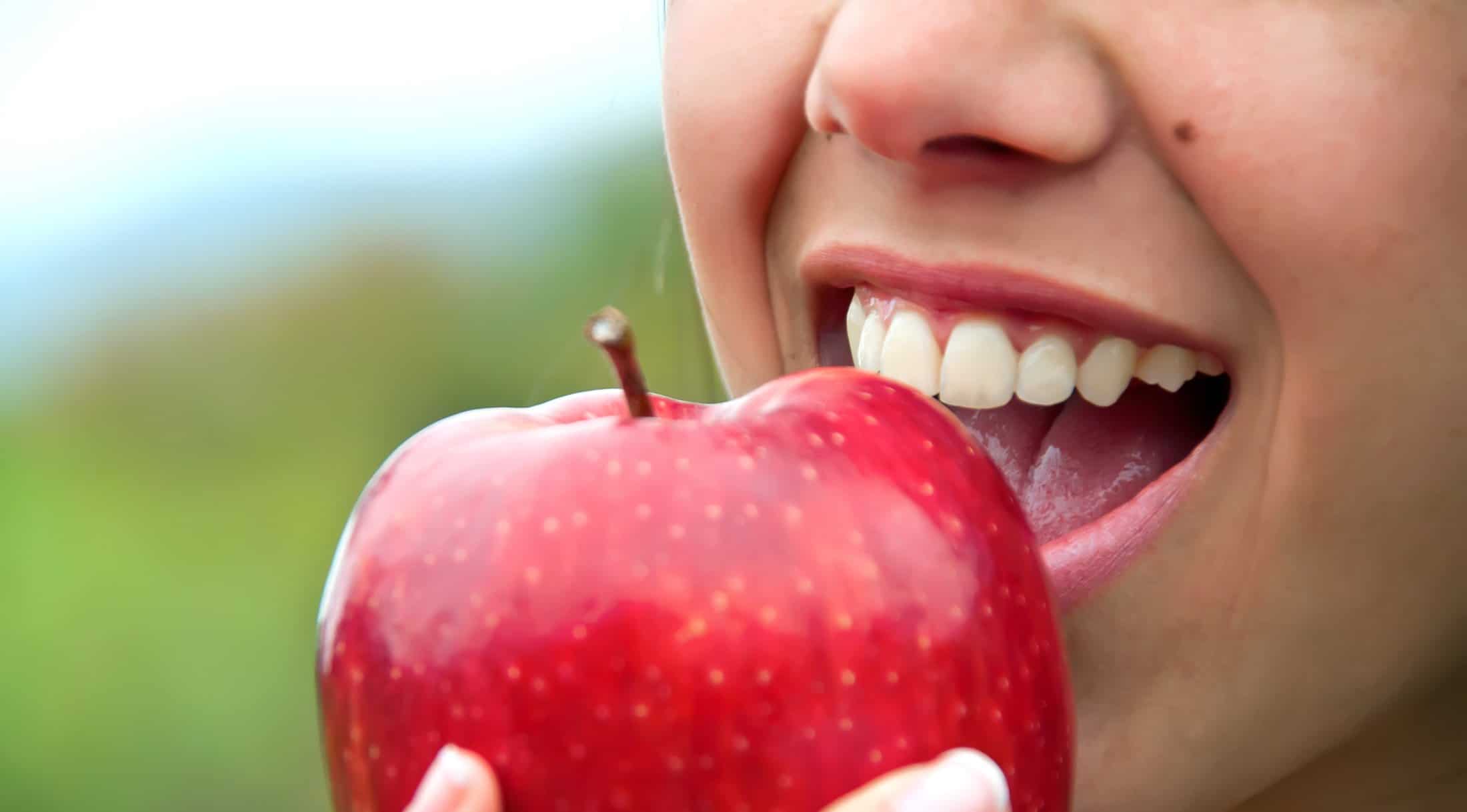 Below are a few tips to practice oral health:
Don't forget to brush and floss after a long day or drinks. One night of missed brushing won't significantly affect your teeth but repeated missed brushings will have an impact on your oral health
During the holiday season try and brush your teeth three times a day and don't forget to floss at least once a day
Replace your toothbrush before the holiday season starts to ensure you have a nice new toothbrush for the full month
Chew sugarless gum, which creates more saliva production and helps to wash away sugar and harmful acids
Drinking water regularly will also help to wash away sugar, harmful acids and food particles
Avoid snacking between meals
Read our earlier post on the 12 tips over Christmas to help to carry over your oral health into the New Year.
The Best Oral Care Begins With You
The holiday season is an important time to relax with family and friends. But it is more important to take care of your teeth. Remember to enjoy the holidays and eat your favourite foods. But keep in mind that by continuing your oral hygiene practices, you can avoid visiting the dentist too many times in the new year.
Want to book an appointment?
Book an appointment online by clicking here. Call our friendly team on 3390 6100 or email us.