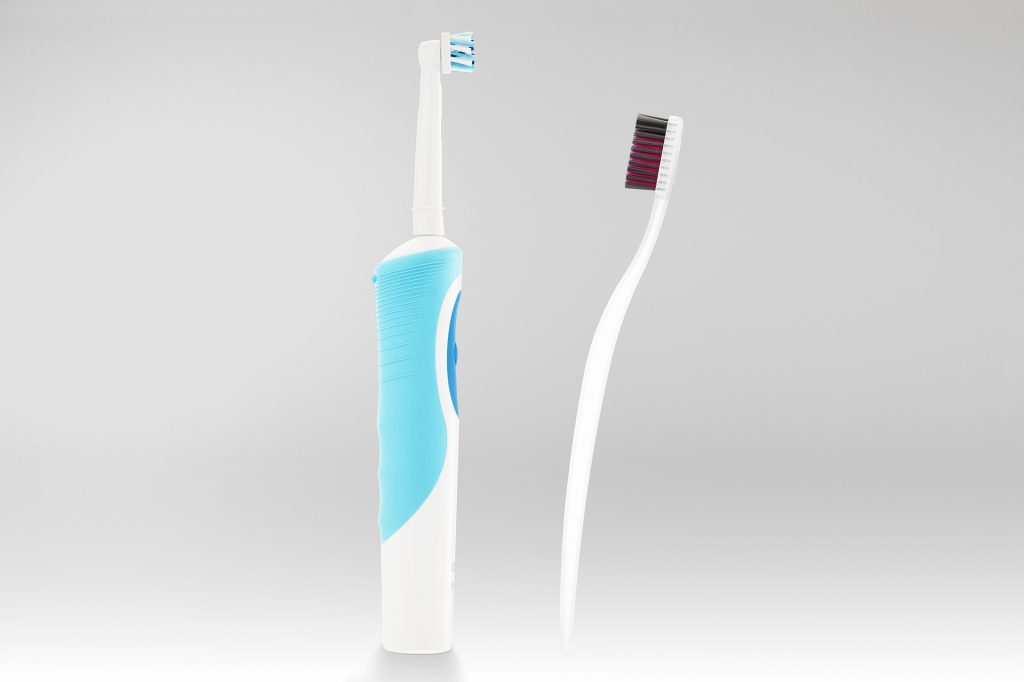 The electric toothbrush has seen a rather exponential growth in popularity over the recent years. Its recent popularity is not surprisingly built on the premise and the already popular assumption that the electric toothbrush cleans better than manual toothbrush.
Clinical Associate Professor at the Boston University Henry M. Goldman School Of Dental Medicine John Ictech-Cassis explains that, at its very core, the idea of a toothbrush is to remove plaque and bacteria buildup, all while stimulating the gums. And as such, Ictech-Cassis remarks that most toothbrushes, with the right technique, will keep the teeth clean.
Dexterity And Range Of Motion 
While the world has for hundreds of years grown comfortable using manual toothbrush, and while manual toothbrush themselves do a fantastic enough job in cleaning our teeth, the electric toothbrush does offer many tangible significant advantages.
Dr Ictech-Cassis remarks that there are situations when the electric toothbrush becomes the preferred cleaning tool. For instance, the electric toothbrush can greatly benefit the elderly people who have far less manual dexterity in clean their teeth using a manual toothbrush. It is in the same fashion that people who have limited range of motion in their shoulders, arms, and hands can greatly benefit from using the electric toothbrush.
Choosing The Right Electric Toothbrush
The electric toothbrushes of today sport a variety of features, such as pressure sensors that tell you when you are brushing your teeth too aggressively, or timer features that inform you when you have brushed your teeth long enough.
While some of its more advanced features can, in fact, increase the efficiently at which the electric toothbrush can clean your teeth, many experts believe that there is only one significant configuration that consumers should consider when buying an electronic toothbrush: "Rotating-oscillating bristles", or bristles than collectively rotate in one direction and then reverses its rotation into the other direction.
Dentist In Brisbane
Good brushing routine builds the cornerstone of good dental habits. Needless to say, what best improves your oral health wellness is taking frequent and regular trips to your local dentist.
Your reliable partner in achieving beautiful, healthy smiles, your Dentist In Brisbane at Malouf Dental helps you achieve faultless dental health using the most advanced scientific principles and world-class dental solutions. For top-quality dental solutions in Brisbane and its surrounding regions, visit Malouf Dental. Claim your FREE dental consultation by calling us at 07 3390 6100. Or book an appointment online.